A large, sandy beach that extends over 550 meters, where you can enjoy marine leisure activities and barbecue. Parlors, shops, shower rooms etc. are also available.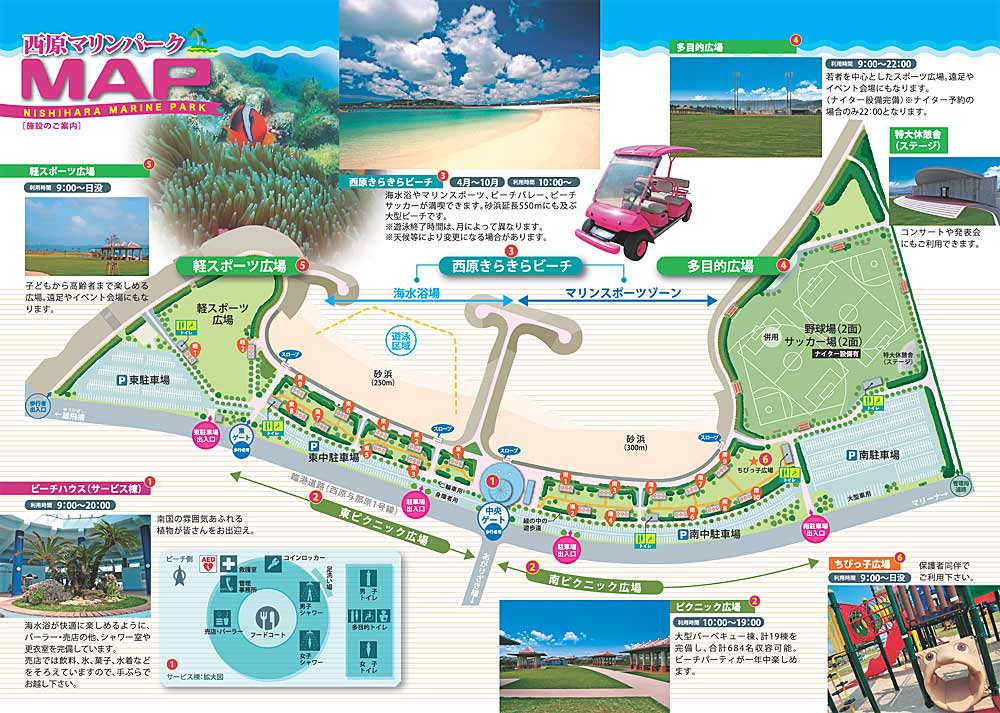 Click the image to view the enlarged map.
注意事項
Observe the lifeguard's instructions and cooperate in preventing accidents.
Swim in the designated area, and children are to be accompanied by parents or guardians.
Snorkeling is not allowed.
Refrain from smoking on the beach.
Before you swim, be sure to stretch.
Fires, charcoal fires, etc. inside the beach are prohibited.
Refrain from bringing in glasses, bottles, fragile items and tents.
If you notice someone drowning, notify the lifeguard immediately.
Refrain from swimming when you are not feeling well, and after drinking alcohol.
Bringing animals to beach facilities is prohibited.
Entering beach facilities on a bicycle, etc. is prohibited.
Jet skiing to the beach without permission is prohibited.

If you are stung by a habu jellyfish (Chironex yamaguchii), contact the management office.