Facility overview of Nishihara ・Yonabaru Marine park
Nishihara Kira Kira Beach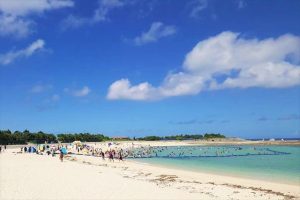 A large, sandy beach that extends over 550 meters. You can enjoy swimming, beach volleyball, beach soccer and marine sports, etc. Click here for more details.
·Marine sports details
Multipurpose square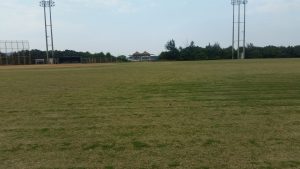 A sports square centered on young people. It also serves as a field trip and event venue. (2 fields for baseball, 2 fields for soccer, and night game available)
Outdoor play area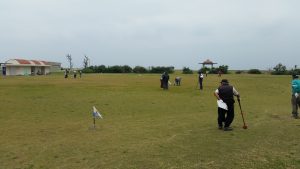 A square where those from children to elderly people can enjoy. It also serves as a field trip and event venue.
Picnic square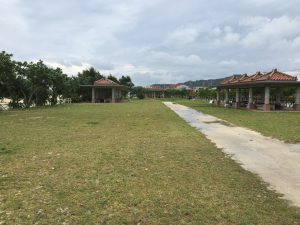 21 large buildings for barbecuing, providing accommodation of 840 people in total. You can enjoy a beach party while viewing the ocean.
Kids square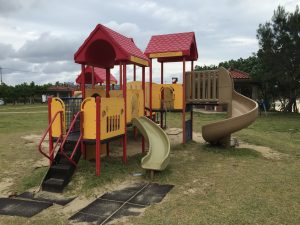 A square where children can play freely, with plenty of play equipment.
Showers and lockers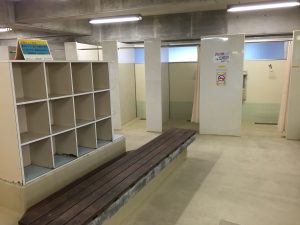 Shower rooms and lockers are available, assuring peace of mind for those who want to enjoy swimming in the sea.
Rental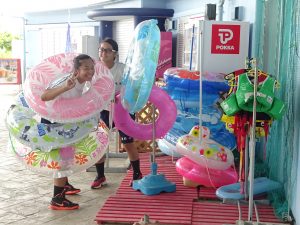 Plenty of parasols, swimming rings and lounge chairs are available for rental, ensuring the comfort while you enjoy swimming in the sea.
Parlors and shops
Our soft serve ice cream is very popular! We also sell various light meals, snacks and toys at the shops.
Barbecue set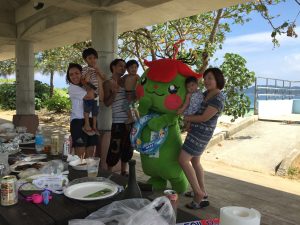 We have various kinds of delicious foodstuffs, such as grain-fed beef, wieners, pork sets and seafood sets, etc. to make barbecue more enjoyable. (By reservation only)
Park golf course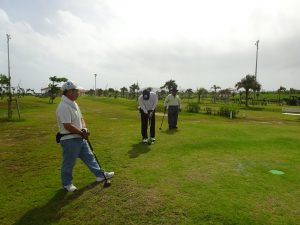 The only park golf course available in the Yonabaru area. As a course certified by the Nippon Park Golf Association, it allows every generation from children to elderly people to casually enjoy this community sport.
TIDA Park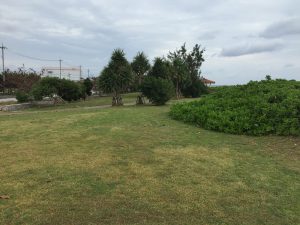 A park characterized by a large lawn square near Okinawa Morinaga Milk Industry. It also serves as a facility where you can take a break or have a picnic. You see people enjoy strolling on the promenade along the sea.