Application for barbecue
Bringing in barbecue equipment and foodstuffs at this park is prohibited.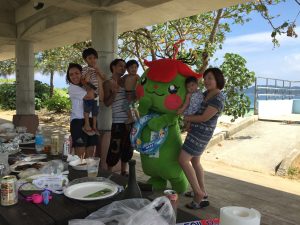 *Barbecuing is possible all year round.
*For the purpose of preparing foodstuffs, please note that we cannot provide additional foodstuffs on the day.
For various precautions, see the menu table (downloadable)
*For details, check the barbecue application form.
Download the barbecue usage/application form
★Please be sure to read!
*Make sure to apply "BBQ application signature" by set for BBQ utilization/application.
Applications cannot be accepted if "BBQ application signature" is not submitted.